5 Tips for Creating Effective Google Ads
11 October, 2022
webicorp
PPC ad campaigns are probably the best way you can speed up your digital marketing goals. This is because pay-per-click campaigns put your websites and landing pages on the top of the SERPs. So, this really is a fast way to accelerate your advertisement campaigns. Obviously, for this you will require to work with the best PPC company in India, which is Webicorp. So, we'll give you some tips which we use to help our clients' PPC goals skyrocket.
5 Useful Tips That Your PPC Campaign Can Benefit From
Here, we take a look at how you can effectively run a PPC campaign that will deliver the results every time.
Create a Relevant Landing Page
Running Ads is one thing, and it can be quite time consuming. However, the landing page where you will send your visitors has to be absolutely killer for it to convert. The landing page should be simple yet attractive. It should help visitors know what decision to take, whether to call or make a booking. So, the quality of the landing page is a significant aspect of the PPC ad.
Make Use of Negative Keywords
Keywords that are not a good fit for your ad campaign should be blocked. These types of keywords come under the term negative keywords. They are very useful is that they don't waste your advertisement by showing it for all the wrong keywords.
According to this best PPC company in India, the number one thumb rule of every PPC campaign is not to mislead the user at any cost. Right from the ad copy to the selection of keywords, there is no need to mislead the customers on the product that you are offering them. Be careful of using the right keyword set so that you do not create misleading ads.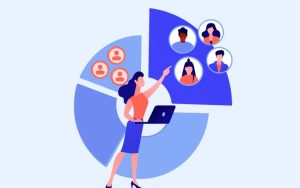 The PPC campaign is a very dynamic campaign. It requires you to be on top of changing situations all the time. Hence you need to keep testing your ad campaigns for the duration they are on. Apart from the landing page your need to test which creatives worked well including the ad copy.
The last tip for a very successful PPC ad campaign is to keep in mind the mobile users. All your ads and creatives need to be optimized especially for the mobile users.
Conclusion
Finally, in case you are looking to run a PPC campaign, reach out to us at the best PPC company in India. We will provide you affordable services that will help your PPC campaign run properly and achieve business goals. Moreover, Webicorp is ready to partner with clients for the long-term, so do not hesitate to reach out to us today!