5 Tips to Create the Best E-commerce Web Design in India
E-commerce websites don't have it easy design-wise!
Unlike the other types of websites, these need to load fast, host multiple products, have highly accurate product pictures and maintain a secure payment system. This often makes the website bulky, and slow to load which ruins user experience. Moreover, if the website design of such sites isn't top-notch, users may abandon carts and go to competitors. Therefore, on that note, let's look at 5 vital tips to improve e-commerce web design in India.
5 Tips to Create the Best E-commerce Web Design
Check out these 5 tips to create a worthwhile e-commerce website.
Keep the User at the Forefront of Design
Never put your designer "ego" ahead of the customers. Think of what the customer wants from your store. A simple interface? A clear-cut path to check-out? Quality products? High resolution images? Then give them that. Do not ad pop-ups, banners or other distractive elements which can irritate them into leaving your site.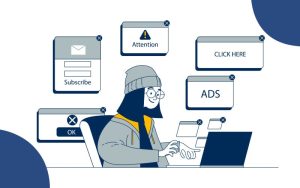 Brand Your E-commerce Store
No customer would like to share their credit card information with a website that looks suspicious. To avoid that, you need to brand your website well, use brand colours and fonts, a logo, a trademark to make your e-commerce site look authentic and trustworthy.
Only Use High-Quality Images
This is quite frankly one of the more essential tips for ecommerce web design in India. When you display your product pictures, you need to highlight every aspect of the product. Do this so that users know exactly what they are paying money for. Allow for a zoom function so that users can clearly check the details of the photograph.
What pictures fail to convey, text has to make up for it. So describe the product accurately and neatly, avoiding verbose language. Moreover, you can also create a list with the important details of the products so that customers can jump to what it is that they want to know.
Always have a review section since customers trust other customers. In this section, the customer can rate and leave a review on the product. Customers prefer the opinions and experiences of other buyers, more than the website itself. Hence, create such a section to help boost the confidence of the buyer.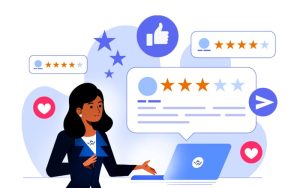 Conclusion
There are other tips for ecommerce web design in India such as offering multiple payment options, creating customised ads and offering a reward scheme. Hence, designing a website for e-commerce in India is quite a challenge and can only be taken up by the best.
On that note, if you have such a requirement, do not hesitate to get in touch with Webicorp today!