AI & Web Development: A Bond for the Future
The vertiginous rise of Artificial Intelligence is evident in every step and it is unequivocally penetrating into our quotidian life. Furthermore, AI is also becoming a nonpareil part of website development, and now website development companies are looking to use it more effectively and freely to develop a website.
Furthermore, looking at the unparalleled rise of AI, which is expected to boost the world GDP by 26%, experts are now arguing if AI can replace web development in the coming decade. Luckily, it is unlikely that this technology will replace this entire industry, but it can assist a web development company to create more responsive and advanced websites.
Significance of Website Development Using AI
A few of the perks of using AI for web development include –
AI can help adapt a website according to user preference which can improve the user experience. Web development companies closely monitor this possibility and often tweak AI into a website, so that the visitor gets the results based on their preferences.
Easing Website Development
Development of a website from scratch can be a strenuous process as it eats a lot of time and profound coding. But, the advent of AI can ease the effort of developers as they can smoothly detect any errors in coding during the development phase. Furthermore, it will also allow a website to optimize based on the device it is viewed on.
A web development company can also use AI to give users accurate search results for their needs. For instance, individuals can enter a particular keyword but might expect different results based on their age, interest and other factors. Hence, AI can help to provide personalized results by taking user details into account.
Designing a website is another monstrous job, and developers spend days or sometimes even months figuring out the look of the website. In this regard, AI can expedite the process and assist in creating websites using an algorithm, in the development cycle, and provide UI/UX designers with layout and style suggestions.
Earlier coding a website was a challenging task, but now it is much more straightforward, and today one can even create a website without even coding! This change is fueled by AI, due to its accurate suggestions and automation of tasks which has made the life of website developers much easier.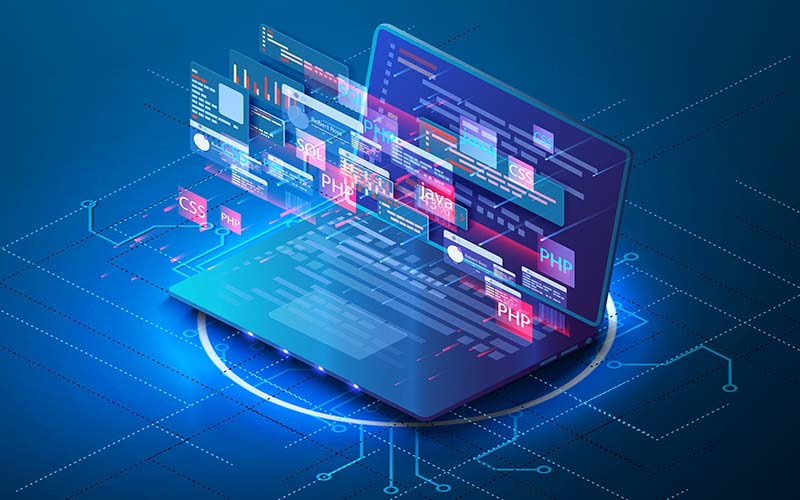 A responsive and advanced website can also assist in market research and provide insights into Big Data. This is an effective tool that provides a deeper understanding of user data, which enhances marketing techniques and provides tailored ads to customers based on their preferences.
Hence, AI is an exceptional asset for a web development company and can create myriad business opportunities in the future. Also, AI is forecasted to grow around 33.2% between 2020 and 2027, which is likely to allow web developers to create websites that are tailored to drive the future.