App Store Optimization Services India from Webicorp
Apps have just as much competition as websites to rank on the app store. The aim of the ranking is to gain organic traffic, consequently gaining more app downloads. The app store optimization services in India from Webicorp are one-of-a-kind, versatile and of high quality. Here, we tell you everything you need to know about App Store Optimisation and why Webicorp should be your partner for the same. Read on!
What is ASO? 
App Store Optimisation is the equivalent of search engine optimisation, except for apps. Just as SEO works to increase organic traffic to websites, ASO increases organic traffic to the apps on App Store, Play Store, and Windows Store.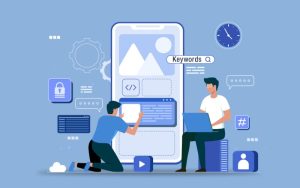 How Does ASO Work?
Here are the steps of ASO:
Keyword research to identify which keywords are to be targeted for the App.
Optimising the description page with relevant content for a great value proposition.
App logo and screenshots are taken to be displayed
Choosing a relevant category for the app
What Are The Benefits of App Store Optimization Services in India?
Here are some reasons why you need app store optimization services.
Enhanced visibility: ASO can help your app get discovered organically when people search for something in the app store.
Increased brand awareness: If your brand ranks high on the app store, it automatically helps to increase brand awareness.
Target Right: Very good ASO will bring up your app in front of a relevant target audience. In this way, the people most likely to download an app will be able to see your app.
Why Choose Webicorp for App Store Optimization?
Webicorp is one of the leading ASO providers in Kolkata. We have reached this position by implementing some of the best ASO strategies.
Cost-effective services
Choose Webicorp for our affordable services. Since tens and thousands were already spent on the app development itself, we understand that your budget might be a little tight for ASO. Hence, choose an affordable option like Webicorp.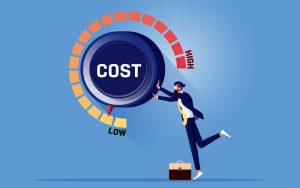 Customised solutions
We believe in providing customised solutions for every client. One size does not fit all! So, if you are looking for a proper strategy, choose to work with Webicorp.
Business Expertise
At Webicorp, we have plenty of business expertise in App Store Optimisation. Hence, you can trust us with your requirements.
Conclusion
So, improve your ranking by choosing the best app store optimization services in India. A robust marketing plan moreover can help you to gain more downloads. We at Webicorp understand all of this and will help your app to rank in the various app stores. So avail of our services today!