Are Google's E-A-T Guidelines Chewing You Out? 3 Things You Can Do!
As digital marketing providers, we are often tasked with creating compelling content for our clients. We write blogs, articles, and guest posts, with the aim of helping our clients' websites rank.
Coming up with new, fresh, never-before-seen content is a challenge with a capital 'C'. Our writers struggle. Moreover, ever since Google's E-A-T guidelines came out and were popularised,
our writers have had to work double time, to accommodate Your Money or Your Life content as well.
We definitely feel "chewed out" by Google's E-A-T guideline. Do you feel the same way? How have you coped? Here's what we did and what you can do too.
3 Ways to Cope with E-A-T Guideline
Here are 5 ways in which you can cope with content creation in this E-A-T era.
We Hired Experts (You Have No Choice)
We have always believed you need a doctorate degree in a subject in order to churn out compelling E-A-T content. But where are you going to find such people to write content?
The average content writer has a degree in Journalism or English Literature and no clue about the things they write. In 9 out of 10 cases, they scour the internet for information on topics they know nothing about, study it and regurgitate content. This is called scrapped content.
This isn't going to work in the E-A-T era.
What you will need is an expert writer with proven credentials. The 'E' in E-A-T stands for the expertise of the content creator. You will need a writer with an interest in a specific field, someone who has relevant degrees, and the necessary "expertise" on the subject. Anything else and your content strategy is doomed.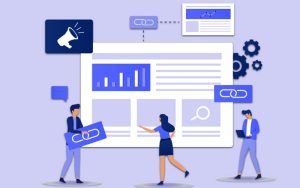 Build Reputation, Not Content
Gone are the days when the strategy of writing a blog to rank for a particular keyword was in.
Nowadays, the pages have got to HELP, or they have got to go.
Digital marketing providers like Webicorp are well-aware of Google's demand for pages that solve and help users' queries.
So, you need to build a reputation for your website, not churn out content every month just to rank for a keyword.
Get Backlinks from High Authority Sources
You need backlink-worthy content on your site.
Don't ask, don't beg for backlinks.
Just write worthwhile stuff that no one in the world would have thought to write about. And then watch as the backlinks flow automatically. Do you know how creative you have got to be to do this job right?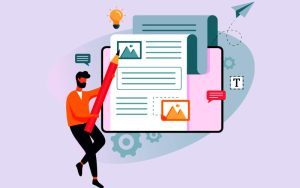 Conclusion
Google just made it harder for flaky digital marketing providers to succeed in the field. We've understood that now we hope you do too.
So, choose the best, choose Webicorp.