Best PPC Company in India on Negative Keywords at Account Level
16 February, 2023
webicorp
As one of the best PPC companies in India, we keep ourselves updated on the various updates that Google brings out for advertisements.
Advertisements are a great way to get the targeted traffic that you need. Most businesses rely on Ad campaigns to help them reach out to an audience.
One of the ways in which one can prevent one's ad from showing up to the wrong audience is through the use of negative keywords. Excluding these search terms from the campaign means that you can focus only on those keywords that customers are likely to search for.
Before, negative keywords were allowed at the Ad level. Now, as per the latest update, they are being used at the Account level itself. Delve in to learn more!
When Was This Feature Announced?
This feature was announced by Google last year and has been in testing for several months. So, what does it do? This feature allows advertisers to add keywords to exclude traffic from all search and shopping campaigns. It is expandable to the Performance Max campaign as well under the search and shopping portion of the Performance Max campaign.
How Can Advertisers Access This Feature?
The primary reason advertisers gain from this feature is that they can ensure that entire campaigns are protected from any negative connotations.
Moreover, advertisers can access this feature from the Account Settings page. This way it provides overall control over all the ads being run under the account.
As a brand, if you want to avoid appearing in those contexts that are negative for your brand, then this is a great way in which you can block any damaging or negative keywords.
This protects your brand from inappropriate or damaging reputation.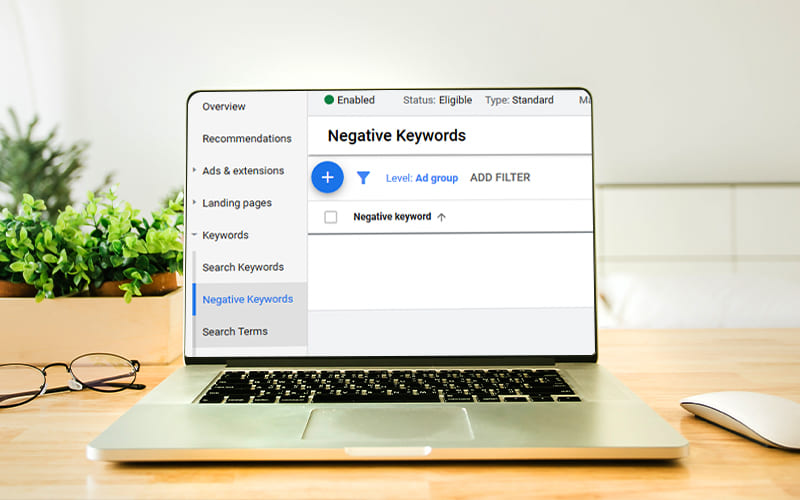 Benefits of Account Level Keyword Addition According to This Best PPC company in India
There are plenty of benefits to adding your negative keywords at the account level. As per the update from Google, these are some of the advantages that PPC advertisers should be aware of.
Instead of having to manage the negative keywords from the campaign level, it makes more sense to add these negative keywords to the Account level rather than individually at the campaign level.
Reduce the chance of human error
In this case, you do not have to be worried about missing out on any important keyword.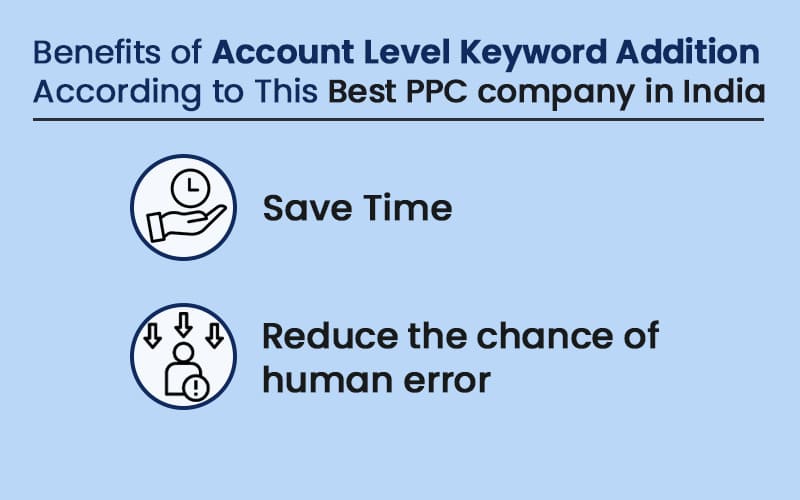 Conclusion
In conclusion, the best PPC company in India, Webicorp, is keen to apply these changes to the ad campaigns that they run. A list of account-level negative keywords is pretty useful as of now. Therefore, if you are looking for those Ads that are well-structured and avoid the wrong keywords, choose to contact us immediately.