Content Marketing Secrets Exposed
10 January, 2023
webicorp
We've seen it all.
We've seen the same ideas rehashed and regurgitated only to be passed off as "original".
We're sick of it.
You should be too.
There's a lot of "content" being produced on social media sites and website blogs that the world can frankly do without.
We don't need another content piece on "How to Write Engaging Content" or "How to Beat the Content Blues?", do we?
Every digital marketing service provider in India will tell you that content is an integral part of the digital marketing process, but they will NEVER guarantee you any SERP ranking or traffic from the content they produce on your behalf.
Ever wondered why?
That's the dirty secret we're exposing today.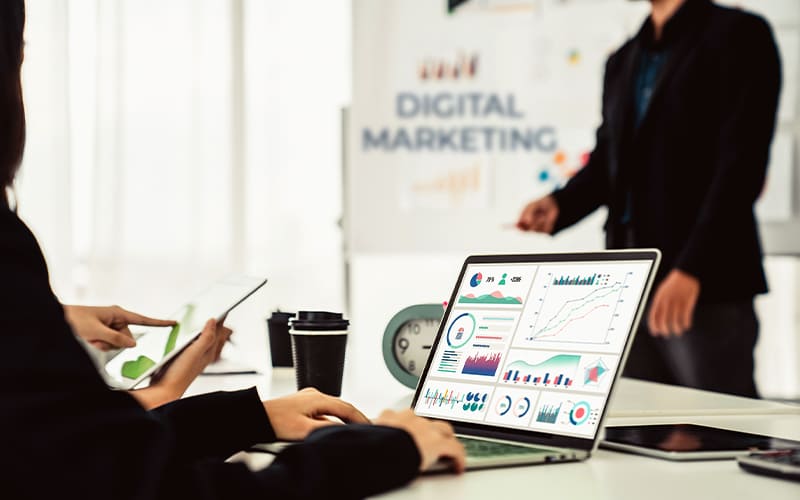 The Dirty Secret of Content Marketing
When you type a search query on Google's search bar, you get many results. However, you are not likely to scroll lower than the topmost one. So unless the website content makes it to the top spot, it's as good as useless.
Only knowledge seekers will go digging down the SERPs, the rest will take the 1st result and believe it to be wholly true.
Over half of what the average content writer writes in a year will probably never see the light of day. The chances of content ranking, and driving traffic to your website are so slim that it's like taking a shot in the dark.
Or is it?
The secret we're exposing is this: every digital marketer knows that the field of content is SATURATED.
But…
Original content is always rewarded with a rank on SERPs and YES, it does drive traffic to the website in droves.
However, achieving this is very, very difficult.
91% of B2B marketers use content marketing and they are spewing content at the rate of 70 million new posts a month.
Get how high the stakes are now?
Most digital marketing service providers in India won't tell you this. Nor will they tell you that there are lots of other content types you can target and not just blogs. They will never tell you that you need a proper content strategy that ought to change every month.
Very few digital marketing companies will give you more than a couple of blogs on a couple of keywords each month.
So, what can you do to change the content game for your business?
Conclusion
When you opt for a digital marketing service provider in India inform them or ask them to give you a content strategy in advance, as we do at Webicorp. Our content strategy will be fact-based and research-oriented, helping you take a shot in the dark with a night vision rifle.