The 7 Types of Digital Marketing Providers and What They Do
There are different types of digital marketing providers in the industry. If you are unaware of the various categories of digital marketing service providers, then this blog is for you! Learn more only here!
7 Types of Digital Marketing Providers
Some agencies focus on only one aspect of digital marketing, while others offer a broad range of services. Choosing the best agency depends on the amount that you intend to spend, the marketing goals and how much of the marketing you would like to do yourself. On that note, check out the other types of agencies only here.
A digital marketing agency will not offer traditional marketing services. Rather they will offer only digital marketing through various channels like social media, web blogs, websites, email marketing, video marketing and more. Typically, they are not into website creation or lead generation.
Full-Service Digital Marketing Agency
A full-service digital marketing agency offers every aspect of the work from website creation or redesigns to lead nurturing campaigns. For instance, Webicorp is a full-service digital marketing agency that offers everything from branding to website creation to ORM and PPC. Moreover, these agencies replace the need to have your own department.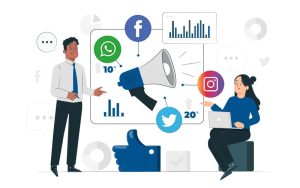 Inbound marketing positions a company in the right space and builds trust over time. Inbound marketing agencies typically take longer to yield results and they are required for over a year or so before leads or sales shoot up.
A digital marketing provider that provides only SEO services. They will perform keyword research, website audits, backlink audits, content audit, video description optimisation, link building and more.
An agency that focuses solely on Ads either on Facebook or Google or any other platform is called a digital ad agency. Digital ads appear on websites, SERPs and social media channels.
When you require a social media presence you can approach a social media agency. They will focus exclusively on forming your social media presence. They not only provide the creatives but they also provide analytics.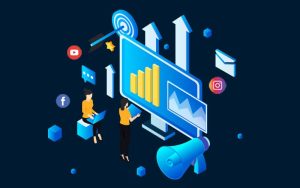 Finally, there are content marketing agencies that focus exclusively on bulk content. These agencies typically write blogs, articles, and web2.0s and perform content marketing on a regular basis.
Conclusion
Webicorp is a full-service digital marketing provider. If you have any digital marketing requirements like creating a website or performing social media, you can get in touch with us.
We perform branding, website creation, and PPC as well. So, in short, we are a one-stop station for your digital marketing requirements. Contact us today!