The Best Digital Marketing Service Provider in India
The digital marketing scene in India is growing with every passing year. As businesses go online to seek customers and positively engage with their clients, they are looking for companies to help them put relevant content out there in the hope of building engagement, brand authority and ranking organically on SERPs.
Hence, keeping that scenario in mind, you must be on the lookout for the best digital marketing service provider in India. Allow us to introduce to you Webicorp, one of Kolkata's leading digital marketing firms, that is expanding its initiative all over India.
In this short blog, we will look at some of the services provided by Webicorp.
The Best Digital Marketing Service Provider in India—Webicorp
Webicorp offers user-friendly, functional, yet, trendy web designs. The aim of the web design is to ensure that the users of the website find what they are looking for, are intrigued to stay on the site for longer, and can easily navigate to where they want to go. The web design, moreover, has to be eye-catchy. Webicorp's designers keep all of these in mind and create for you the most appropriate website design depending on your industry domain.
Once the front end of the website has been developed, it's time to create the back end. Back end development ensures that your website is robust, secure, and completely functional for the long run. Moreover, the best digital marketing service provider in India, Webicorp, provides maintenance of the website once they are launched.
Digital marketing is an essential part of the entire process of taking your business online. It involves content and email marketing, SEO, SMM, and ASO. Digital marketing is especially crucial because it elevates your brand from the competition. Furthermore, it also helps to build the authority of your business and brand.
Logo design, colour palettes and tonality all help to set apart your brand from other competitors. Hence, you can choose to get your creative social media posts or videos or other creative services from Webicorp, the multi-faceted digital marketing service provider in India.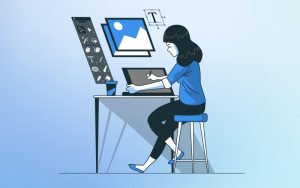 Takeaway
If you are looking for a digital marketing service provider in India to set your company apart in this ultra-competitive world, choose Webicorp.
Webicorp has worked with several small and medium-sized companies in Eastern India.
It is a company with close to a decade of experience and multiple projects.
The pricing is completely affordable for start-ups.
So, the next time you are on the lookout for a digital marketing service provider, come to Webicorp.