What Is a Digital Marketing Provider?
A digital marketing provider typically offers services like Search Engine Optimisation (SEO), Pay-Per-Click Advertisement (PPC), Social Media Optimisation (SMO), and Online Reputation Management (ORM). A digital marketing provider is a part of the marketing subset of services.
In this blog, we will take a look at the various services these providers offer and how you can choose the right digital marketing agency.
The Digital Marketing Services in Detail
There are plenty of digital marketing services available. Here we have summarized the 4 most important services offered.
Search Engine Optimisation is a technique to get organic traffic to a website. Under SEO, a digital marketer or an SEO analyst makes those changes to a website such that the website ranks on the 1st page of the SERPs for particular keywords, thereby generating organic traffic to the website. It is usually done by writing SEO-optimized blogs, and webpage content and making the website mobile-friendly.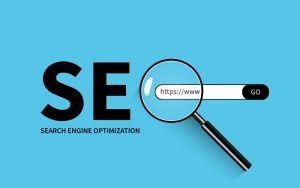 PPC or Pay-Per-Click is a technique whereby one uses Google Ads or other Ad platforms to bid for a particular keyword. If the Quality Score of that bid and the bid amount are the highest, then the Ad will be displayed on the SERPs generating paid traffic. A digital marketing provider will know how to run such a campaign.
Social Media Optimisation is another technique used to gain organic traffic to a website or connect with your target audience. It makes use of catchy captions, tags and eye-popping graphics. Using these, one can basically target audiences to buy or visit one's website.
Online Reputation Management is how you connect with clients online and solve user problems in real-time. It is a strategy whereby you can mould the audience's perception of an organization or other entity.
How Do You Choose the Right Digital Marketing Agency?
To choose the right digital marketing agency you need to understand your business needs and then do some research on the market.
Ask the agency to show you their past work so that you are not swindled out of cash.
Opt for a long term plan because organic digital marketing tends to be slow.
Look for the best value for money company.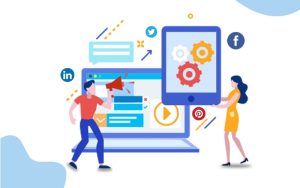 Conclusion
The digital marketing provider will be responsible for your entire marketing journey online and ad campaign plan if you should choose to opt for it. Apart from SEO, SEM, SMO, and PPC, some marketing providers are 360-degree companies and also do website development. Hence, if you require web development as well opt for a 360-degree digital marketing company.